Company Authorities
MANAGEMENT BOARD: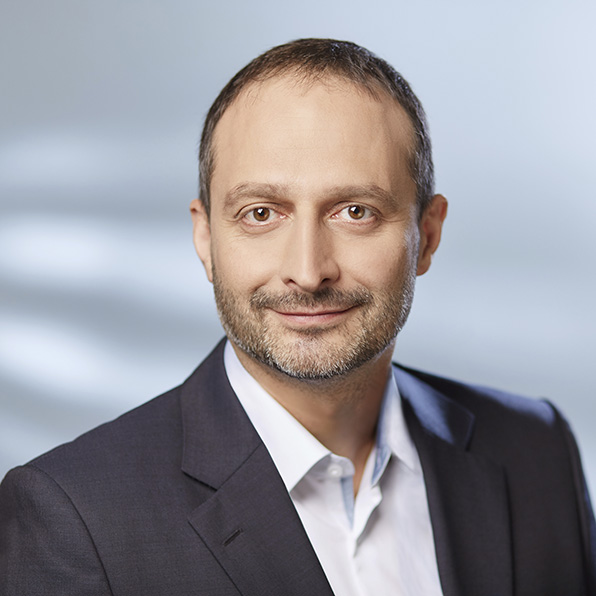 Michał Grom – Chairman of the Board at SMYK Holding S.A.
Chairman of the Board and Chief Executive Officer. Formerly Member of the Board, Chief Digital Officer responsible for e-commerce. He was also responsible for e-commerce and sales channel management in the EMF Group. On top of that, he was a Chairman of the Board of subsidiaries of the EMF Group for the digital segment, such as e-Muzyka S.A. or Gandalf.com.pl Sp. z o.o., Gry-Online S.A., E-commerce Services. Previously, IT Director at Ruch S.A. and Chief Executive Officer at Ruch Internet S.A.
He studied at the University of Warsaw at the Faculty of Mathematics, Informatics and Mechanics with a computer science specialisation and at the Faculty of Psychology. He also completed specialist studies and courses, including a managerial program (AMP) at IESE Business School or Global CEO Program led by three world-renowned business schools: IESE Business School, the Wharton School and China Europe International Business School (CEIBS).
Xavier Thiry – Board Member, Chief Financial Officer at SMYK Holding S.A.
Board Member and Chief Financial Officer. Joined  SMYK Group in April 2017. He gained 18 years of international finance and retail experience as the Chief Financial Officer in the largest supermarket chain in Indonesia, PT Hero Supermarket Tbk in Jakarta, Metro Vietnam, and Galeria Inno in Belgium. Also, he was a Customer Relationships Manager in the Makro Netherlands chain of stores.
He holds a Master's Degree in Law from Université Catholique de Louvain in Belgium. He has an MBA from Université the Liége in Belgium. He completed postgraduate studies in financial risk management at Université Saint-Louis in Belgium. On top of that, he also has a master's degree in tax law from ICHEC Brussels Management School in Belgium.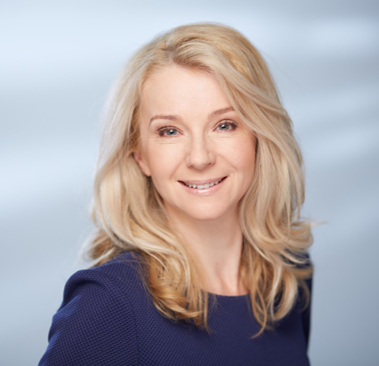 Monika Przednowek – Board Member and Fashion Director at Smyk S.A.
Over 20 years of experience in own brand development, product strategy and buying processes in fashion sector. Expert on international apparel sourcing and collection value chain management.
Most of the senior career in SMYK. She played a strategic role in creating the Cool Club brand, accelerating its growth and value. Previously Buying Manager at Redan Ltd, she shaped the collections across retail and wholesale segments (Top Secret, Happy Kids, TXM Textil Market).
She graduated in Finance and Banking from the Faculty of Economics and Sociology at the University of Łódź.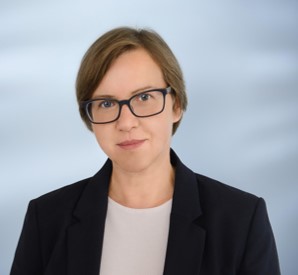 Barbara Bogusz – Board Member and HR Director at Smyk S.A.
Over 20 years of experience in the field of development and staff management gained in large companies, including 11 years of experience in retail. Barbara was responsible for the HR operations in Jeronimo Martins Poland during the company's biggest development period (ca. 300 new stores annually, openings of the new distribution centers). Subsequently, acted as HR Director in Euro-net sp. z o.o. (owner of RTVEuroAGD brand). In Smyk since 2021.
She studied at Medical Department at Medical University of Warsaw, continued education at graduate school at SGH in Warsaw, at Collegium of Business Administration. Finished Advanced Maagement Programme in Chicago Kellogg School of Management.
Agnieszka Czyżewska – Board Member, Non-Fashion Buying Director at Smyk S.A.
At Smyk S. A. from May 2022. Over 25 years of experience in retail gained, acting as the Purchasing Director of the Industrial, Non Food & Food, Business Discount Unit Supeco as well as purchasing and wholesale in Carrefour Polska, one of the largest hypermarket,
supermarket, franchise and e-commerce stores in Poland. Earlier in the purchasing department at Makro Cash & Carry.
She obtained a master's degree in administrative and political education at the Higher School of Pedagogy of the TWP in Warsaw.
A graduate of the State School of Stenotyping and Foreign Languages ​​in Warsaw.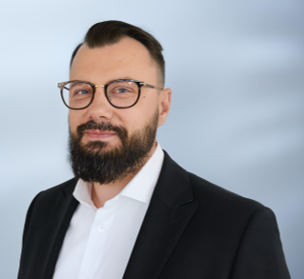 Przemysław Podsiadły – Board Member, Logistics Director at Smyk S.A.
Over 20 years of experience in logistics management, gained in large international companies, in the production areas, as well as in retail, wholesale and e-commerce.
He acted as a Logistics and Supply Chain Director in Salling Group (Netto Poland), Logistics Development Director in Eurocash S.A., Logistics Director and Board Member in Matras S.A. and the Logistics Director in Wittchen S.A.
Przemysław has been involved in logistics consulting for many years now, as well as in process automation of the Supply Chain in the broad sense.
He finished second-cycle studies and obtained a diploma in Logistics Management at WSCiL in Warsaw.